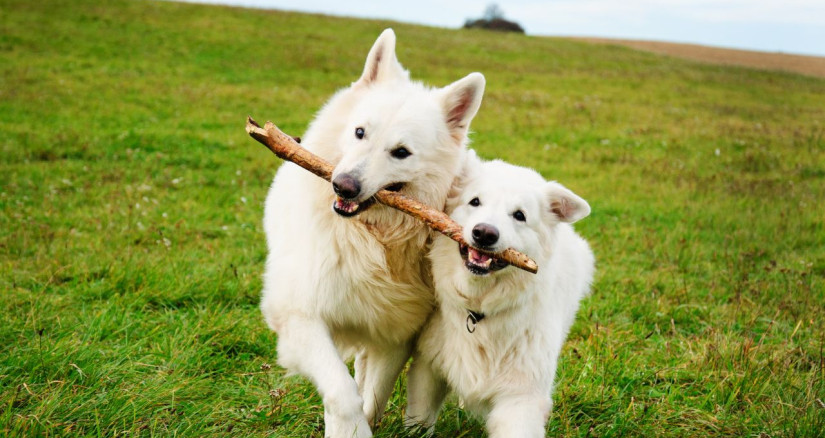 Understanding Animal Welfare: Promoting Compassion and Responsibility
Animal welfare is an important concept that reflects people's responsibility to ensure the well-being and humane treatment of animals. BSM Partners believes animal welfare is an important topic in the pet care industry. In an industry that makes products for pets, one looks to make safe, effective products that may require some animal testing, such as digestibility, AAFCO testing, and palatability testing of products, so animal welfare is of paramount importance. It encompasses various aspects, including physical health, mental well-being, and the ability to exhibit natural behaviors. With the growing awareness and concern for the welfare of animals, it is crucial to understand what animal welfare means and why it matters. To help address the need for delivering safe and tasty products, while providing the best quality of life to pets, BSM Partners has developed for the industry an option to have AAFCO feeding trials for adult maintenance pet foods and digestibility studies in-home.
Defining Animal Welfare:
Animal welfare refers to the quality of life experienced by animals and the conditions in which they are kept. It acknowledges that animals are sentient beings capable of experiencing pain, suffering, and joy. Animal welfare is not just about preventing cruelty; it also emphasizes providing animals with appropriate care, shelter, nutrition, and the opportunity to engage in natural behaviors.
One way that we have developed that ensures animals are in good welfare states are to ensure that their needs are being met by what is known as the "Five Freedoms".1 The "Five Freedoms" of animal welfare were first proposed in 1965 by the UK Government's Brambell Committee.2 These five essential freedoms outline the basic standards necessary to ensure the welfare of animals under human care. Over time, these principles have become widely recognized and are frequently used as a framework to assess and improve animal welfare standards. The "Five Freedoms" are:
Freedom from hunger and thirst: Animals should have access to a suitable diet and fresh water to maintain their health and well-being. Animals must always have fresh water available, as well as a suitable diet that is specific to the animal, taking into consideration the age, gender, breed and whether they have any specific health conditions.3
Freedom from discomfort: Animals should be kept in a healthy environment that provides protection from the elements, soft bedding, natural light, and appropriate temperatures.3
Freedom from pain, injury, or disease: Animals should receive prompt medical attention and necessary vaccinations and be have access to prompt medical treatment if needed.4
Freedom to express normal behavior: Animals should be allowed to exhibit natural behaviors that are essential for their physical and mental well-being. This can be accomplished by providing sufficient space, proper facilities, and company of the animal's own kind. They must be able to stretch every part of their body (from nose to tail), and exhibit normal animal behaviors such as running, jumping, and playing.5
Freedom from fear and distress: Animals should not be subjected to unnecessary fear, stress, or mental suffering. Proper handling, socialization, and environments that promote positive experiences are essential.
Why Animal Welfare Matters:
Ethical Responsibility: As compassionate beings, we have a moral obligation to treat animals with respect and kindness. Recognizing their sentience and providing proper care aligns with our values as a society.
Environmental Stewardship: Animal welfare is intertwined with environmental sustainability. By ensuring the well-being of animals, we contribute to the overall balance of ecosystems and promote biodiversity.
Human Health and Safety: Animal welfare is closely linked to human health. Proper animal husbandry practices and responsible pet ownership help prevent the spread of diseases and reduce public health risks.
Economic Benefits: A strong focus on animal welfare can enhance the reputation of industries such as farming, research, and tourism. Consumers are increasingly concerned about the welfare of animals and are more likely to support businesses that prioritize animal well-being.
Some real-life examples of animal welfare practices:
Humane Slaughter Practices: In the livestock and meat-processing industries, there are efforts to improve animal welfare during slaughter. This includes the use of stunning methods to render animals unconscious before processing.
Zoo and Aquarium Accreditation: Some zoos and aquariums, such as those accredited by the Association of Zoos and Aquariums (AZA), adhere to strict animal welfare standards. They focus on education, conservation, and providing enriching environments for the animals in their care.
Animal Welfare Legislation: Governments and organizations enact and enforce laws and regulations to protect animals from cruelty and neglect. These laws cover various aspects, including pet ownership, animal farming, and wildlife conservation.
IACUC Oversight: Institutional Animal Care and Use Committees (IACUCs) oversee the ethical treatment of animals in research. They review and approve research protocols, ensuring that experiments are designed to minimize animal suffering.
Animal welfare is an important aspect of creating a compassionate and responsible society. By considering the needs and well-being of animals, we not only fulfill our ethical obligations but also contribute to a healthier environment and promote a more sustainable future. By adopting responsible practices and advocating for change, we can ensure that animals are treated with the compassion and dignity they deserve. Together, we can make a positive impact on the lives of animals and create a world where their welfare is a priority.
References
Elischer, Melissa. "The Five Freedoms: A History Lesson in Animal Care and Welfare - 4-H Animal Science." 4-H Animal Science, 6 Sept. 2019, https://www.canr.msu.edu/news/an_animal_welfare_history_lesson_on_the_five_freedoms.
Brambell Committee Report. Command Papers of the United Kingdom Parliament. Command Paper No. 2836. (1965)
Shread, Nick. "The Five Freedoms of Animal Welfare | SPANA." SPANA, 15 Sept. 2021, https://spana.org/blog/the-five-freedoms-of-animal-welfare/.
"Five Freedoms for Horse Health and Welfare | MSD Animal Health HUB." MSD Animal Health HUB, 11 July 2018, https://www.msd-animal-health-hub.co.uk/Healthy-Horses/Health/FiveFreedoms.
"The Five Freedoms for Animals | Animal Humane Society." Animal Humane Society, https://www.facebook.com/animalhumanesociety/, https://www.animalhumanesociety.org/health/five-freedoms-animals#:~:text=The%20Five%20Freedoms%20ensure%20that,be%20specific%20to%20the%20animal. Accessed 30 Oct. 2023.
About the author: Dr. Katy Miller works as the Director of Veterinary Services at BSM Partners. She previously served for 11 years as the Director of Dog and Cat Health and Nutrition for Mud Bay, prior to which she practiced general and emergency medicine for 7 years. She is also a competitive 3-day eventer, licensed falconer, and claims only 3 (2 Goldens and Mini Doxie) of their ten dogs.
Follow us on LinkedIn for the latest updates on all things happening here, at BSM Partners.
This content is the property of BSM Partners. Reproduction or retransmission or repurposing of any portion of this content is expressly prohibited without the approval of BSM Partners and is governed by the terms and conditions explained here.